Services
Microblading
is an advanced semi-permanent technique that creates natural hair strokes to fill in sparse or thinning brows. It is done using tiny, fine-point needles that scratch the surface of the skin, creating featherlight strokes on the outer layer of the skin. The pigment of the brows is determined according to the natural color of the eyebrows and hair. Microblading is best for normal to dry skin type and not suitable for old PMU coverup.
Book Now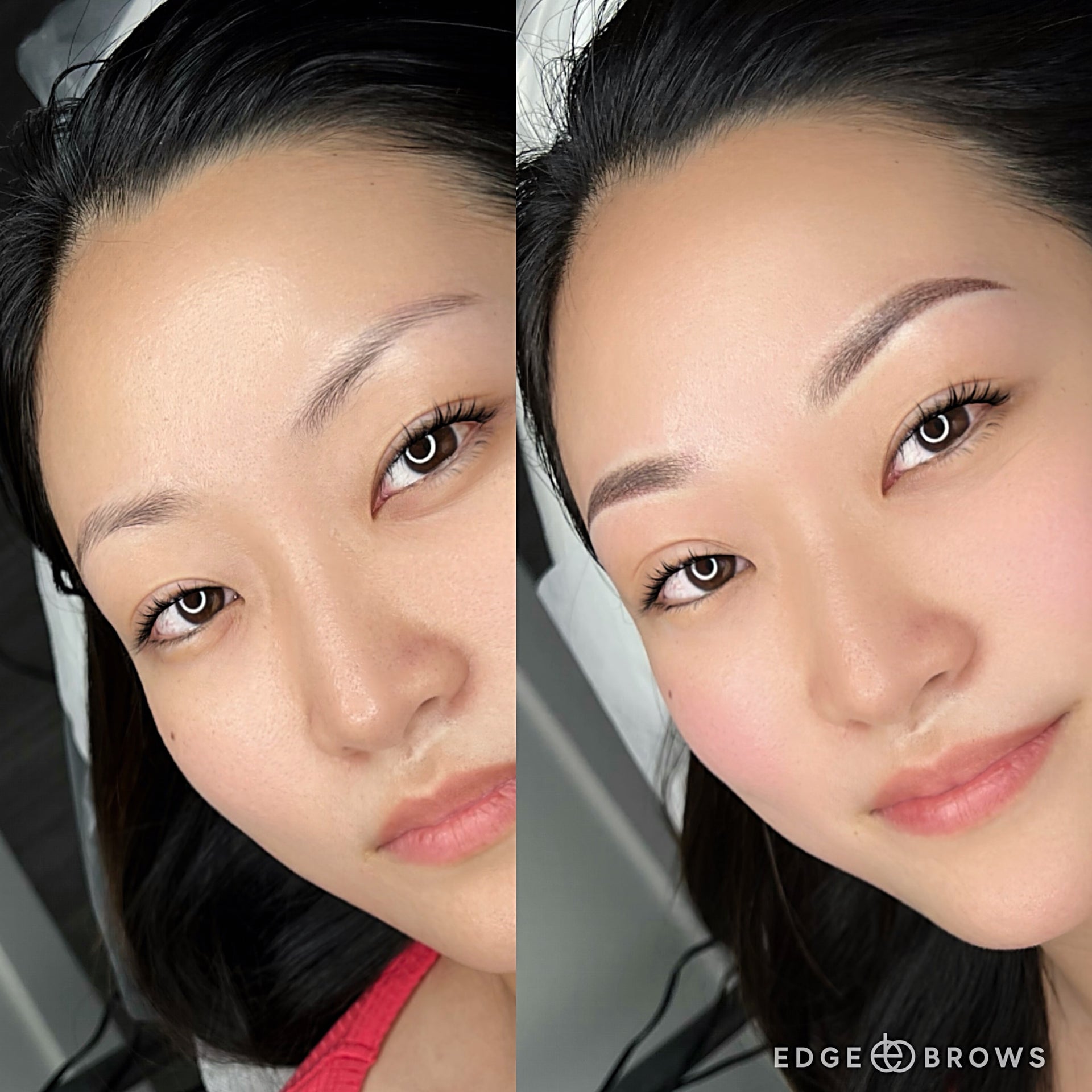 The Soft Powder Brows method is a semi-permanent technique that creates a brow with a soft front and defined arch and tails. It involves the application of thousands of tiny dots to gradually build a set of brows with a soft and full look. Among Edge Brows clients, the Soft Powder Brow method is popular for its high-quality 3D appearance and minimal upkeep. This technique is suited to any age range and skin type and can be as defined and glamorous or subtle and natural as you wish and is fully customizable to give you your dream brows.
Book Now
If you have previous permanent makeup, PLEASE TEXT 415-573-6329 or email edgebrows@gmail.com a clear photo of your brows using the camera on the back of your phone. This camera produces a high resolution picture which allows us to zoom in and understand the situation to get an approval BEFORE booking an appointment. If you fail to do so, we may refuse you service and your deposit will be forfeited as not all previous tattoos from a different artist can be fixed or covered. If you show up to an appointment with previous work without approval, you will forfeit the deposit. Here are some examples of what NOT to send:

❌ filtered photos
❌ dirty mirror photos
❌ pictures with makeup on the brows
❌ pictures that are too far or too up close
❌ photos that are too dark or too bright

We generally like to see the brows from all 3 angles displayed in the picture above. No need to worry about your bad hair days or snapping the perfect selfie, we're only here for the brows!
Microneedling (Collagen Induction Therapy) is a cosmetic procedure used to promote collagen production, in order to achieve more smooth, firm, and evenly toned skin. This treatment is ideal and effective for clients with conditions such as acne, scars, dark spots, maturing skin, and large pores (exceptions may apply). Multiple treatments may be needed for the best results.
Benefits:
• Reducing the appearance of scars, including acne scars
• Reducing the appearance of fine lines and wrinkles
• Reducing enlarged pores
• Reducing the appearance of hyperpigmentation, or dark spots
• Smoothing uneven skin tone
• Improving skin elasticity
• Reducing the appearance of stretch marks
• Reducing the appearance of scars
Book Now